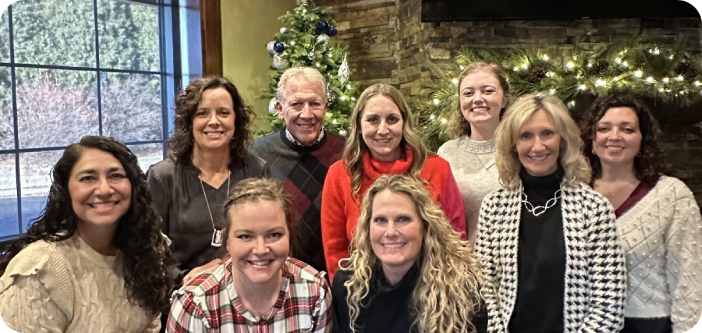 *click to enlarge*
Our Team
Sue, Kristie, Sara, Cathy, Trisha, Anel
We love our office and hope you will feel the same way when you meet us!
Sue is our receptionist with over 30 years of experience in our office.
You will meet Cathy, Sara or Anel for your hygiene appointments. Together, our hygienists boast 30 years of experience with us. Your teeth will feel VERY clean when you leave our office.
Trisha and Kristie are our dental assistants. Most of the laughter generated in our office comes from these three. They have a combined 24 years of experience and we are sure you will enjoy talking with them during your visit.
Dr. David M. Corcoran
Dr. David Corcoran is a life-long resident of Rockford. He graduated from Boylan High School and went on to study Biology at Western Illinois University. After graduation, the Army took Dr. Corcoran to Texas where he taught dental hygiene and dental assisting while simultaneously completing a Masters degree in Cellular Biology from Incarnate Word University. He then went on to study dentistry at Baylor College of Dentistry where he received his D.D.S. degree. Upon graduation in 1979, Dr. Corcoran and his wife, Nancy, moved back to Rockford where he started his dental career. Dr. Corcoran has loved every day of his 34 years as a dentist.
He is passionate about serving his patients as well as the Rockford community. In his spare time, Dr. Corcoran loves golfing, hiking, biking, skiing, gardening, and fishing in addition to pursuing his passion for woodworking.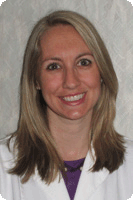 Dr. Kristin Corcoran Tussing
Dr. Kristin Corcoran Tussing, daughter of Dr. Corcoran, grew up in Rockford where she was an active member of numerous sports teams for Boylan High School. She moved to Texas, where she participated on the Women's Rowing Crew while attending Southern Methodist University. Upon graduation from SMU in 2003, Dr. Tussing accepted a position with the United States Golf Association which took her out to Colorado. After completing her commitment with the USGA, Dr. Tussing followed in her father's footsteps by pursuing a dental career. She completed her pre-dental education at Loyola University Chicago and most recently completed her dental education with a D.D.S. degree at Marquette University School of Dentistry.
She is passionate about serving others and hopes to have an impact on giving the Rockford-area happy and healthy smiles. Dr. Tussing and her husband, Dan, currently live in Rockford and enjoy spending time with their two children Adam and Lauren.